If you're wondering how much money you can make driving for Uber or Lyft, there are a LOT of things to take into consideration. Both companies boast great earnings potential, but how much can you really make? Is it worth driving for Uber or Lyft? Are the claims of making up to $25/hour really true?
The answers, of course, are not one-size-fits-all. However, there is plenty of money to be made as a driver for Uber or Lyft, so we're going to explore the facts, statistics, as well as share how you can actually make more than you might expect!
Factors That Influence How Much Money You Can Earn With Uber and Lyft
There are a lot of variables that can determine how much money you can make. Since all of these things can be drastically different between drivers, we're going to list what can cause some drivers to earn more than others.
Amount of Hours Worked: The more you work, the more you will earn. This does not necessary mean work harder or even be stressed – it simply means you will have more opportunities if you simply are ready to drive more often. There's a big difference between working 2-3 hours a week vs. 15-25 hours a week.
Time of Day Working: Some cities have busy times of day, while other cities may have slow periods with less activity. Most Uber and Lyft drivers do extremely well on weekends due to many social events and gatherings happening, but other drivers do well working during business hours as well.
Driving Distance: There are many factors that can influence the price of a ride, and distance of course is one of these. You can earn more money from longer trips, but it is also important to note longer trips may cost more money as well. There is a "Sweet Spot" for most drivers where the distance and the earnings are optimal.
Car Gas Mileage & Gas Prices: Your car's gas mileage can of course also influence the earnings you make. If you have a gas-efficient car that gets 30 mpg, you're going to do way better than someone with a gas-guzzling car that only gets 12 mpg. Gas Prices certainly can vary from city to city and state to state, but for some drivers they may vary greatly from week to week even when working the same place.
Location: It's also important to remember that different areas have different rates. If you're driving in the city in stop and go traffic for short rides, you may not have the same results as someone driving from a suburb to the city and back.
Understanding all of these variables will help you see some big ways you can maximize your profits, as well as realize there is really no sense in comparing yourself with other drivers. If you have an income goal, it is best to find a way to meet and reach that goal.
[sc name="InArticle-Adsense"]
There are also many hidden costs that several drivers do not take into consideration. For example, you likely will be paying more for insurance. Driving professionally can also mean more wear and tear on your vehicle. Having to replace your tires or brakes more often can add up quickly.
This infographic below quickly shows you just how many costs you may have.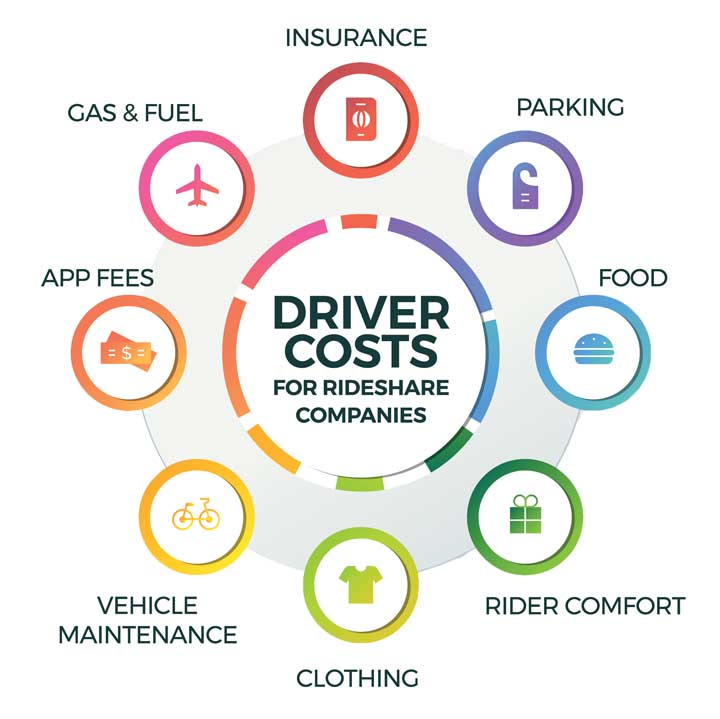 The Benefits of Making Money With Lyft and Uber
While we've gone over the costs, we cannot forget to list all the many benefits of being an Uber or Lyft Driver. Whether you decide to go at it full-time or simply use it as a side hustle to supplement existing income, you can definitely see real results that can positively improve your life.
Here are a few of the main advantages to making money driving with Uber and Lyft:
You Set Your Hours: When you drive as an independent contractor, you are the one fully in charge of your schedule. You can decide you will work a certain block of hours, and this can work around any time of day or need. For example, maybe you can only drive while the kids are at school, or maybe you can only drive on weekends. You have full flexibility to choose when and where you drive.
Tax Deductions: Many of the costs we listed above can actually be used as tax deductions for your business. These tax deductions can help with a number of different things. For tax advice, we recommend consulting with a professional accountant or financial advisor. Your tax deductions can make a big difference and will depend greatly on what expenses you incur.
Freedom: Since you're not tied to a schedule and don't have a specific person dictating when and where you work, you have a lot of freedom. You can decide to work all weekend hustling to meet your goals. You can also choose to have time to spend with your family, or take that mini-vacation at the last minute. You don't have to request a day off. As long as you drive the minimum amount often enough that you don't become an inactive driver, you can drive whenever the need to drive is there.
Networking: When you are driving people around all day, you can meet some pretty interesting people! This can lead to potentially other lucrative opportunities in the future. This is why it is important to maintain professionalism at all times – you never know who you might meet next!
Work Experience: If you become unexpectedly unemployed, it can be difficult to fill gaps in your employment while you begin searching for other career options. Driving at one of these companies now instead of sitting at home watching infomercials can give you the much needed experience to shine in interviews in the future. You'll be able to show responsibility, dedication, and an ability to communicate well.
Savings for The Goal of Happiness: Sometimes we need to remember a "good enough gig" is all it takes to help us reach our goals. We don't have to win the lottery or start a multi-million dollar company in order to be happy. For most of us, we just have to make enough to be able to do what we enjoy in life. What this means is if you're not the kind of person who likes being tied down, you can do pretty well and be happy doing this. Maybe you don't have a mansion or make six figures, but most likely you don't need that in order to be happy either!
There are so many reasons on why you might want to try making money driving for rideshare apps, but these 6 reasons are the ones we think are the most beneficial. It's wonderful to know so many people have found the flexibility doing work they enjoy to make the income they need to support their dreams.
[sc name="InArticle-Adsense"]
Many of us who fall into the category of "I want to do everything but can't settle on anything" are what author Barbara Sher calls "scanners". Her advice to get a "good enough job" that allows you the freedom and flexibility could be the right solution to a happier life for many people who find themselves not comfortable in the typical 9-5 office life.
For many people, driving might just be the right solution so you can generate the income you need to enjoy all the activities you really enjoy!
Now that we've talked about the costs, and the benefits, let's look at how you can maximize your income while driving for companies.
How to Make More Money as a Uber or Lyft Driver
It's true for almost any type of side hustle or income opportunity where you work as an independent contractor: If you want it to be successful, you have to work it as a business.
This of course does not mean you need to be a business expert to do well – it simply means you need to minimize your costs and expenses and jump at opportunities when they come to increase your revenue.
Related Resources:
The Rideshare Code: How to REALLY Make Money as a Lyft or Uber Driver
Rideshare Insurance: Are You Covered?
There are a lot of ways to do well in the business. Most of the time, it just depends how much you're willing to invest in your own development to do better.
Many websites will tell you "You can make X amount" by driving. There really is no point in us posting that data here, because most likely it will be often changing. The best bet is to visit the app websites directly to sign up as a driver and read the current rates. You can also read reviews of various companies on websites like Glassdoor.com and other job rating boards. It also is very helpful to check the latest news – you never know what might be happening in the rideshare world!
[sc name="InArticle-Adsense"]
Here's How to Best Maximize Your Earnings as a Driver:
Look for Promotions: Many times there are promotions. Certain events may also trigger driving bonuses, especially when the demand for drivers is high.
Refer New Drivers and Riders: Often times, you can earn money simply by referring other drivers or new riders to the apps. The best way to leverage your earnings as a driver is to find what works best for you and your own personal lifestyle goals.
Maximize Tip Potential: You can also do very well by driving safely and keeping your passengers comfortable. This can help you to earn better tips, which also can greatly influence your current earnings as a driver.
Keep Track of Your Expenses: It is recommended to keep a daily log for everytime you drive to record you mileage, gas, car maintenance, and any expenses. This will help you see potential trends, as well as ways you can reduce your costs to maximize your net revenue.
Enjoy Your Work: You should always be happy to show up to work. This enthusiasm will show when you pick up riders, and it will greatly help influence the tips and earnings you receive. There is definitely a mindset to have that will attract the abundance into your life!
Invest in a Good Book or Class: Did you know there are classes that can teach you the best way to earn money as an Uber driver? Yup – there are all sorts of classes and books out there. We recommend RideshareCode which can give you the resources to help you soar from minimum earnings to going beyond your earnings expectations!
Refer Friends: If you find yourself loving the freedom and flexibility from driving, chances are you know someone else who will too. Best of all, you'll earn bonuses by referring friends and family as well.
[sc name="InArticle-Adsense"]
How much can you earn driving for Lyft? Is it Worth it to Drive for Uber? Should I Drive for Just One or Both?
The answers to this question greatly depend on of course which company you enjoy more. Uber started with a great amount of popularity, but where Uber has repeatedly made mistakes, Lyft has a better track record for happier riders and happier drivers.
The only way to know for sure which one is best for you is to try both. You may find one company doing better than another in your particular area where you live. There is no wrong answer or right answer – what matters is that you enjoy driving for the company, find the app easy enough to use, and feel that you and your passengers are happy.
There are many driving jobs available. You can look beyond Lyft and Uber! While Lyft and Uber are most common as they become more widespread around the world, there are a number of other driving type services available.
For example, if you do not want to deal with people, you could instead choose to deliver packages or groceries. All of these are decent side gigs. I remember a kid in my college class doing a speech on how lucrative a pizza delivery driver job can be – and what's funny is when he did that speech he still earned more than many of my friends who have Master's degrees did after college! He also had the advantage of not racking up $40,000 in student loan debt – putting him well ahead of many friends who went to school in a better economy not expecting the crash that came down.
Bottom Line: You don't have to drive for Uber or Lyft forever. It's not like you're signing up for a full-term long-time commitment. Maybe you will love it, and want to drive forever. If that's the case, that's great! But if you're in it just for a short-term thing until something better comes along or as a side supplement to help get through tough circumstances, that's always a fantastic choice as well.
What do you think? Do you currently drive for Uber or Lyft? We'd love to hear your answers in the comments below on how much money you make driving. Also, tell us a little about why you're driving – is it for flexibility? Extra cash? Additional opportunities? Your stories are so very important to help others, so please share your thoughts in the comments section!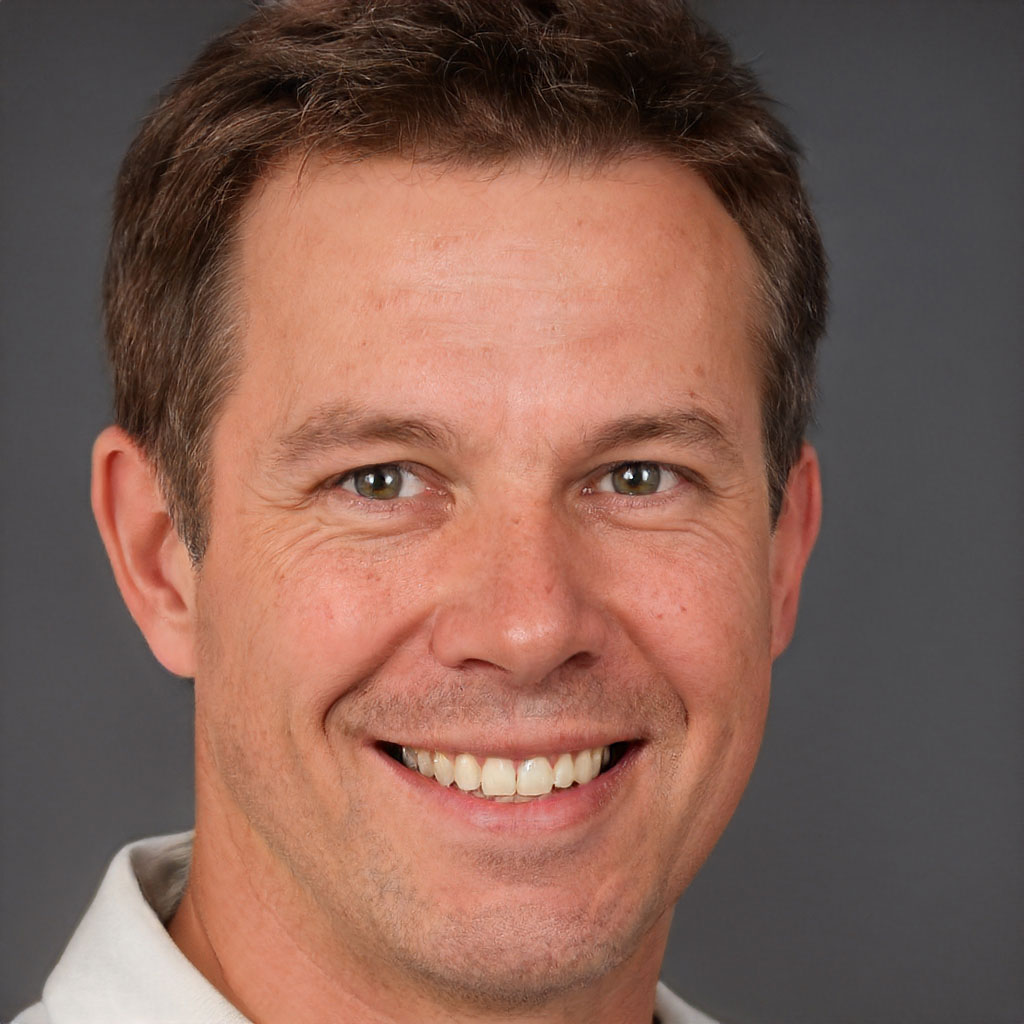 Robert Anderson is a world class motorhead who rebuilt his first carb at age 10, his first engine at age 15, and completed his first full hotrod build when he was just 18! Previously, he has ran a part warehouse, delivered pizzas, and managed the service department for a $20 million/year revenue dealership. Robert knows cars like few others and he is passionate about sharing his knowledge.