Any vehicle painted in black has a luxurious and sophisticated look. Any vehicle will stand out with a mirror-like polish thanks to a gleaming black paint job. A high-quality wax is crucial for preserving a deep sheen, keeping that luxurious feel, and for giving long-lasting protection. It also helps in keeping your car clean and polished.
Like other dark colors, black paint can be challenging to keep gleaming, spotless, and new-looking. More than any other color, these paints are prone to showing dirt, dust, water, swirl marks, and minor scratches on a car. Given that their color absorbs more direct sunlight than other car shades, black cars also require excellent UV protection.
This is why there are car waxes that are specifically designed for car waxes. If you're interested in learning how to keep your car looking showroom-fresh, then you've come to the right place.
Benefits of Waxing a Black Car
There are several benefits that you can gain from waxing your black car:
Adds a protective wax layer that prevents your car from sun damage from UV rays
Protects your car from scratches while covering up and hiding the appearance of any visible scratches and swirl marks
Makes your car appear shiny and brand new
Reduces the cost of maintenance and repairs as it helps your car's paint coat last for longer periods
Repels water which further increases the longevity of your car's paint job
Improves resale price by helping you improve the appearance of your old car, making it look 'showroom ready'
What are the Different Types of Car Waxes?
Car waxes are available in three forms; liquid, spray, and paste.
Liquid Waxes
Liquid waxes are excellent for cleaning purposes and are more durable as well. However, it can be slightly difficult to apply and buff out an even coat of liquid wax, especially as a beginner. Liquid waxes tend to dry to a haze within a minute.
Paste Waxes
This type of wax is ideal for beginners as they are quite easy to apply to the surface of your car. However, paste waxes are not as durable as liquid waxes and are also more difficult to remove. Most paste waxes tend to dry to a haze within 30 minutes of application.
Spray Waxes
Spray waxes are convenient and easy to use, especially if you're looking to touch up a particular spot. Most professional car dealers recommend purchasing spray waxes as they give off an excellent finish. However, spray waxes aren't the best option for cleaning purposes.
5 Best Wax for Black Cars
#1. Best Ceramic Wax: Turtle Wax Black Car Ceramic Wax
Size: 16oz
Type: Spray
Tinted: Yes
To get a professionally polished look on your black car, turtle wax's black car ceramic wax is the perfect product for you. This wax can single-handedly provide a polished look to your car, with its ceramic technology removing scratches and marks from your car and providing a smooth and strong coating that acts as a protective barrier.
This ceramic car wax is a unique blend of black-pigmented polish, Brazilian wax, and acrylic and hydro-glide polymers to help your car appear glossy, shiny, and brand new.
Designed for black cars, users can spray a generous coat of this ceramic wax onto their cars without worrying about white or powdery leftover residue. Although this ceramic wax is marketed for cars, it can also be used on black wheels and any exterior plastic parts of the car to provide the entire vehicle with months of protection against dirt, weather, and other erosive materials.
Pros:
Convenient and easy to use
Does not discolor black plastics
Improves gloss, depth of color, and clarity of the car
Removes scratches and swirl marks on the car and adds a protective layer
Cons:
Not as durable as acrylic
---
#2. Best Liquid Wax: Meguiar's Black Car Liquid Wax
Size: 16oz
Type: Liquid
Tinted: No
Meguiar's Wax has proven to be the best product that provides a deep shine to cars with ultimate, long-lasting protection. The wax's Hydrophobic Polymer Technology and synthetic formula provide a durable shield to the surface of the car that repels water and makes the treated surface appear glossy and smooth.
Due to its high performance and optimal results, most car dealers recommend black car owners purchase this product. Meguiar's Wax also comes with an applicator pad and a microfiber towel to make application smooth and easy for its users.
Pros:
Ready to use
Removes swirls and provides an impeccable shine
Simple application and removal
Budget-friendly car wax
Cons:
Does not last for a long period
The surface needs to be buffed to remove oily residue
Some users reported that the wax was slightly difficult to remove
---
#3. Best Spray Wax: Turtle Wax Black Spray Wax
Size: 16oz
Type: Spray
Tinted: Yes
Most users tend to go for a spray car wax as it makes application fast and effortless. Turtle Wax's T-11 Black Spray Wax is quite popular amongst black car owners for this very reason. This carnauba wax was developed specifically to help coat black exteriors within a few minutes.
The wax comes with a microfiber cloth, helping users to create an even layer of glossy wax all over the surface of the car. Not only does this spray car wax remove scratches and swirl marks, but it also enhances the shine and appearance of your car, making it look brand new.
With exclusive tint technology, UV protection features, and fast application, this wax is the best option if you're planning on using it frequently.
Pros:
Fills in micro-scratches and creates a smooth, deep shine
Easy and simple to use
Enhances color depth and offers deep protection
Water-resistant
Cons:
Does not make the car appear as glossy as compared to other products
---
#4. Best Butter Wax: Chemical Guys Butter Wet Wax
Size: 16oz
Type: Liquid
Tinted: No
Smooth like butter is a phrase commonly heard by all, but have you ever heard this phrase being used for a car wax? True to its name, the Chemical Guys Butter Wet Wax applies smoothly, just like butter, and gives off a finish that not only looks good but smells good too.
With a perfect blend of resins, polymers, and natural carnauba wax, this banana-scented butter wax offers ultimate UV protection to your car, all while being water-resistant and giving off a glossy finish.
Given the fact that this butter-wet wax has a high-shine formula, it's an ideal option for black car owners looking to achieve a showroom appearance.
Super easy to use, this butter wet wax is an excellent choice for beginners as well as professionals alike; with the help of microfibre towels and applicator pads, you can help your car achieve an almost mirror-like appearance with this product.
Pros:
 Easy to use
Long-lasting
Gives off a polished and professional look
Perfect for beginners
Cons:
The product contains a lesser percentage of carnauba which makes it less resistant to water
---
#5. Best Paste Wax: Meguiar's Paste Wax
Size: 8oz
Type: Paste
Tinted: No
Paste wax is the perfect option to help revive the original sheen on worn-out and neglected paint. The paste wax gets results of the same quality and utilizes the same Hydrophobic Polymer Technology as Meguiar's liquid wax.
 Because of its thicker consistency, it may require a little more work to apply, but it can greatly improve the appearance of an older vehicle by assisting in the removal of scratches.
This is a preferred method for new and vintage car collectors who wish to keep their vehicles looking "showroom fresh." A light coating is all that is required to create a long-lasting defense against dirt, watermarks, damaging sun rays, and other foreign objects. A hand applicator pad and a microfiber towel are included with the paste wax.
Pros:
Easy to use and buff out
Consistent and durable
Cons:
Does not give off an extremely glossy finish
---
Frequently Asked Questions
What's the difference between regular wax and black car wax?
The formulation of black car wax is different compared to regular car waxes. A different formula is used for black wax cars to ensure that there is no leftover white residue on your car. Black cars are also more prone to getting their appearance ruined by scratches and swirls, and black car waxes have more fillers to completely remove such scratches and marks.
Can the scratches on my car still be removed after I wax over them?
Waxing is more of a temporary application rather than a permanent one; its main use is to enhance the appearance of your car and wears off naturally after a little while. If you'd like to get your car scratches filled in, you can easily remove the wax to do that.
Does waxing remove oxidation on a vehicle?
No, waxing does not remove oxidation on a vehicle however, it can improve its look.
Are there any tools I can use to get a better application of wax?
A dual-action polisher or rotary buffer can help you get a better result than if you apply the wax by hand. A polisher and buffer will help you achieve a more even application of wax as they move in a speedy circular motion as compared to your hand. However, it's important to use these tools correctly if you're looking to further enhance the appearance of your car.
Do you need to wax black-colored cars more often than other colors?
No. The additives and formulation of black car waxes are designed to last as long as regular car waxes.
Will the wax work better if it's left on the car for a longer period?
Leaving the wax on your car for a longer period does not guarantee a better finish. It's recommended to read the instruction manual and follow the manufacturer's directions before you apply car wax to your vehicle. For some waxes, leaving the wax on longer will dry it out and make it more difficult for you to spread it evenly and buff it off.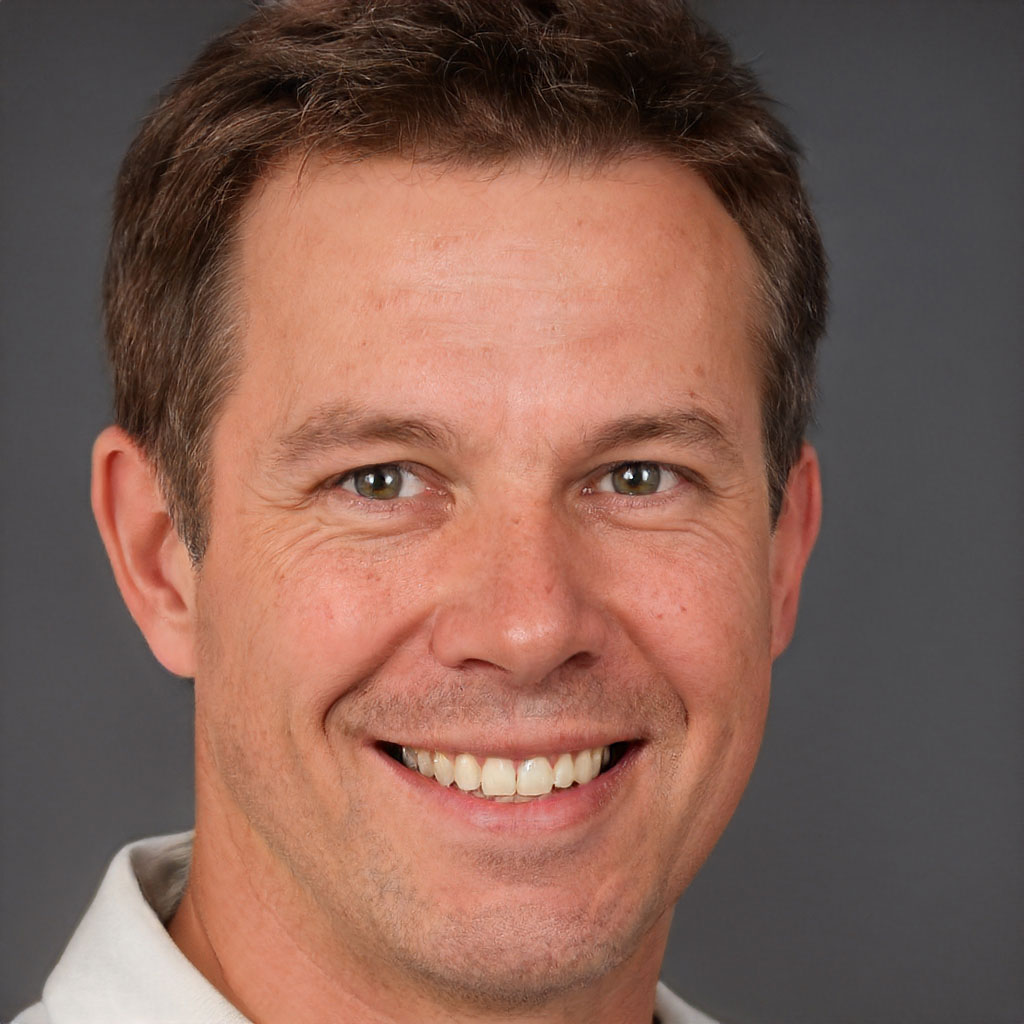 Robert Anderson is a world class motorhead who rebuilt his first carb at age 10, his first engine at age 15, and completed his first full hotrod build when he was just 18! Previously, he has ran a part warehouse, delivered pizzas, and managed the service department for a $20 million/year revenue dealership. Robert knows cars like few others and he is passionate about sharing his knowledge.