If you own a car, you will know the magic in detail. Even if your car is decades old, if your exterior is polished and shiny, and the interior is spotless, your car will look brand new. However, keeping a car in tip-top shape is not always possible.
Car extractors are excellent for cleaning up the carpets, removing stains, and deep cleaning first from deep areas in the carpet. If you happen to spill coffee, an extractor will help clear that mess.
Here is a list of the best top five extractors that I have compiled for you. An extractor that will vacuum out the coffee stain right out from your cherished car upholstery!
The 5 Best Extractors for Car Detailing
#1. Best Value for Money: Bissell SpotClean ProHeat 2694
Brand: Bissell
Weight: 9.2 Pounds
Dimensions: 6.5 x 12 x 14.5 inches
Tank Capacity: 0.2 Gallons
If you are on a budget, the Bissell SpotClean ProHeat 2694 will give you a great product for its value. This pro cleaner has a tank capacity of 27 ounces and uses heatwave technology, which means it maintains consistent water temperature while cleaning. It is particularly great at finding dirty places and cleaning them. This is thanks to its deep 3-inch tough stain tool.
The deep-reach tool also ensures that previously visible stains of embedded dirt are removed. It also has a self-cleaning tool which makes the upkeep and cleaning process of the extractor itself easier. The water tanks are also removable water meaning they are easy to both empty and fill up.
Pros:
Easy to clean and fill up
Small and portable
Affordable
Cons:
Good for irregular uses only
---
#2. Best for the Environment: Bissell Multi-Purpose Portable Carpet Cleaner
Brand: Bissell
Weight: 9.65 Pounds
Dimensions: 8.25 x 17.25 x 12.5 inches
Tank Capacity: 0.375 Gallons
Much like the Bissell ProHeat, the Bissell 1400B is another excellent multi-purpose extractor for your car. This device comes with a removable water tank which makes emptying and refilling it extremely easy. It also has a deep 3-inch tough stain removal tool, allowing you to clean deep-set stains easily.
Furthermore, the machine is made up of 50% recycled plastic, making it an environmentally conscious option. It is also free from phosphate, dye, and other heavy metals.
The Bissell Multi-purpose carpet cleaner is a compact and lightweight machine, yet it is extremely powerful, making it an excellent choice for those looking for an extractor for car detailing.
Pros:
Easy to clean and fill up
Small and portable.
Affordable
Environmentally friendly
Cons:
Good only for irregular uses
---
#3. Best High Power Extractor: Mytee S-300H Extractor
Brand: Mytee
Weight: 26 pounds
Dimensions: 25 x 22 x 11.1 inches
Tank Capacity: 1 Gallon
The Mytee S-300H is an extremely powerful extractor with a 600-watt heater, therefore, it is definitely one of the most powerful machines on the list. At 26 pounds and 360 castors, this device is lightweight and portable.
It also features lighted switches, which lets you know when the heater is turned on. It also comes with a 4-inch 8400P Air-Lit Upholstery tool that can help you lift the toughest stains out of both carpets and upholstery with considerable ease. If you are someone who uses an extractor regularly, this is the one you should go for.
Pros:
Maximum extraction
Portable
High power
Cons:
---
#4. Best Capacity: Aqua Power C4 Carpet Extractor
Brand: Aqua Power
Weight: 44 Pounds
Dimensions: 24 x 12 x 19 inches
Tank Capacity: 4 Gallons
Aqua Power C4 is fit for both commercial and professional use. It is an easily maneuverable device since it comes with wheels attached. Therefore, you can easily move it from one place to another. Furthermore, it also has an adjustable handle, which allows you to adjust the height of the machine as per your preference.
The Aqua Power C4 is also durable and sturdy due to its heavy-duty body, which is made out of cast aluminum and stainless steel. It also requires up to 50% less water than the other machines, which is a huge bonus, as you can save water, reduce energy consumption, and are also saved from repeatedly having to refill it.
The huge tank capacity of this device is the cherry on top. It allows you to store up to 4 gallons, meaning you will rarely need to refill during a detailing task.
Pros:
Huge capacity
Adjustable handle
Aluminum and stainless steel body
Cons:
---
#5. Best Self-Clean Technology: Hoover Spotless Portable Spot Cleaner
Brand: Hoover
Weight: 9 pounds
Dimensions: 9.72 x 13.94 x 15.04 inches
Tank Capacity: 0.3 Gallons
Hoover Spotless is probably the most lightweight and portable extractor on the market. It scrubs, sprays, and suctions, meaning that your car will look spotless after you are done cleaning it.
It also has self-clean technology, which means it can flush the hose clean after every use. This feature helps remove any bacteria or dirt on the inside of the machine.
The Hoover Spotless Cleaner is an antimicrobial multipurpose tool which means this product can clean visible dirt while also fighting against any bacteria, mildew, or mold to appear on your car's carpets or upholstery.
It also uses dual tank technology, which means it has two removable tanks for both clean and dirty water. Dual tanks enable you to empty, fill, and rinse each tank very easily.
Pros:
Lightweight and portable
Self-clean technology
Dual tank technology
Cons:
---
Things to Consider When Buying a Car Detailing Extractor
Cleaning Performance
It is important that you make sure that the extractor you are buying cleans all types of debris and dirt. No matter how fast or powerful the motor is, if it does not help clean everything, its usability is significantly reduced. You can determine its cleaning power by taking a closer look at the vacuum power or pump pressure, as they are usually good indicators of it.
 Vacuum Power
A detailing extractor usually has either a two-stage motor or a three-stage motor. However, there is not much difference between the two. Vacuum power ratings usually start at 12V and will clean most car interiors within 30 minutes. The high-powered extractor is obviously better, but it will drain your batteries much faster. Therefore, you need to evaluate your usage before you purchase one.
Pump Pressure
Pump pressure essentially refers to the water-spraying power of the extractor. This is an important feature to consider because the pump pressure should be strong enough to reach beneath the fabric and deep clean. So the stronger it is, the better. Pump pressures are also often adjustable, bringing versatility to the device as you can adjust the pressure to clean different types of fabrics and surfaces.
Heating capability
You may hear from experienced auto detailing experts that a heating element is not entirely necessary. This option simply allows you to spray hot water or cleaning solutions which obviously help disinfect better. You can decide whether to pay more for this option depending on the kind of surface that you will use your extractor on – for instance, non-heated extractors are better for surfaces like carpets and shrugs since they don't shrink the fabric.
Tank Capacity
Extractors usually have two tanks – a solution tank, which stores clean water or solution, and a recovery tank, which stores dirty water from car fabrics. Large tank capacity may not necessarily speed up the cleaning performance. However, a small tank will mean increased time spent on the refilling process. So, then it is up to you to decide whether you would rather save money or time.
Frequently Asked Questions
Why should I buy a detailing extractor instead of a shop vacuum?
Shop vacuums are definitely a cheaper option and are a good option for someone on a budget, but they can never match the cleaning performance of a detailing extractor. The latter has high suction and pump power, which makes them incredible at removing deep-set stains. This is due to the high-pressure water and solution sprays they use.
What kind of maintenance will my extractor require?
Maintenance of the extractors is relatively low. All you need to do is dump the recovery tank and wash it every night. One thing that you need to look out for is that you do not overflow the machine since this may damage the vacuum motor.
Furthermore, it is best to keep checking the machine at regular intervals, perhaps once a week, just to ensure that there is no damage to any parts. Additionally, Filters, wands, and some other wand attachments may need to be cleaned regularly. Otherwise, overall maintenance is quite low. Your extractor should be up and running if you just take care of these few basic requirements.
Conclusion
What you decide to buy will obviously depend on your budget and preferences. However, out of the 5 best extractors for car detailing I have mentioned, I would say go for Bissell Multipurpose 1400B. It is affordable, compact, and lightweight, which makes it an attractive option.
Additionally, it also features removable tanks making it very easy to empty and fill up. My personal favorite thing about this product is that it is so good for the environment! Just like it will be for your car detailing.
Good luck and happy cleaning!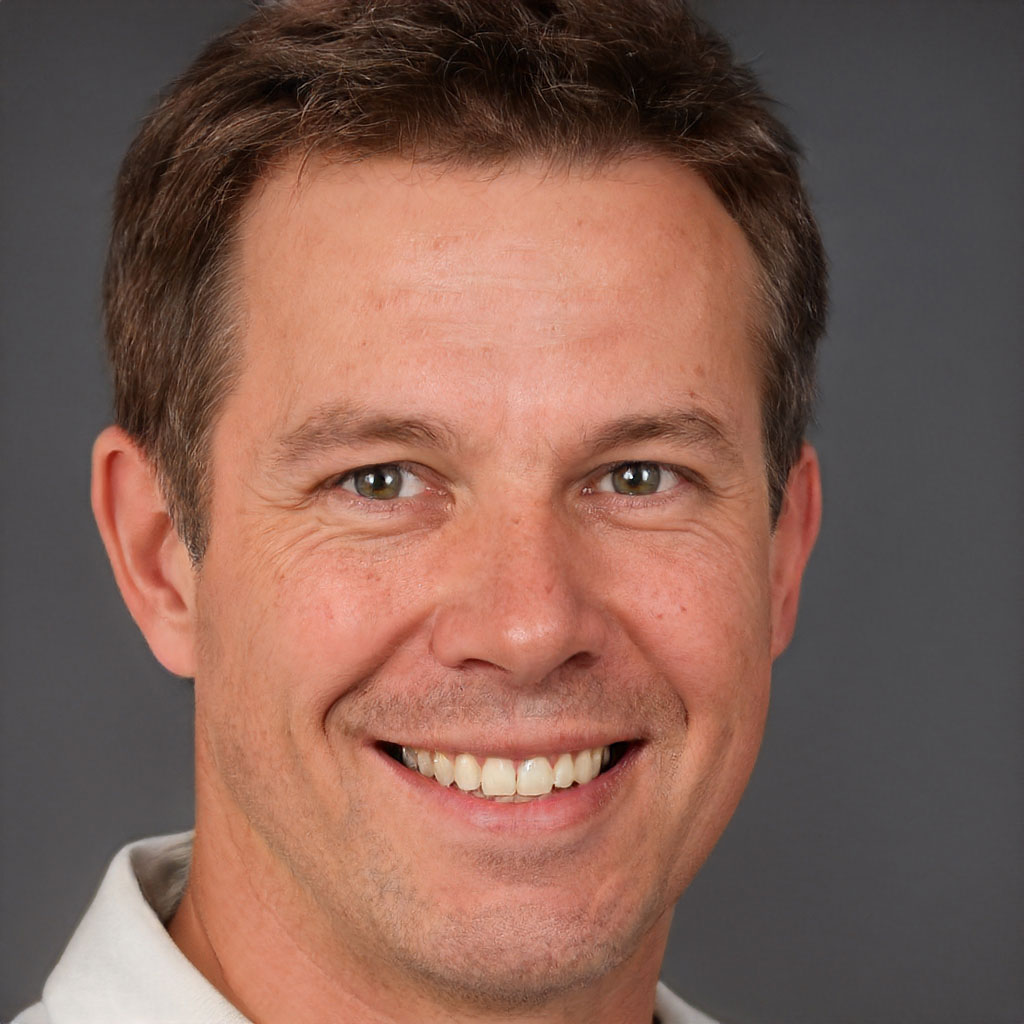 Robert Anderson is a world class motorhead who rebuilt his first carb at age 10, his first engine at age 15, and completed his first full hotrod build when he was just 18! Previously, he has ran a part warehouse, delivered pizzas, and managed the service department for a $20 million/year revenue dealership. Robert knows cars like few others and he is passionate about sharing his knowledge.